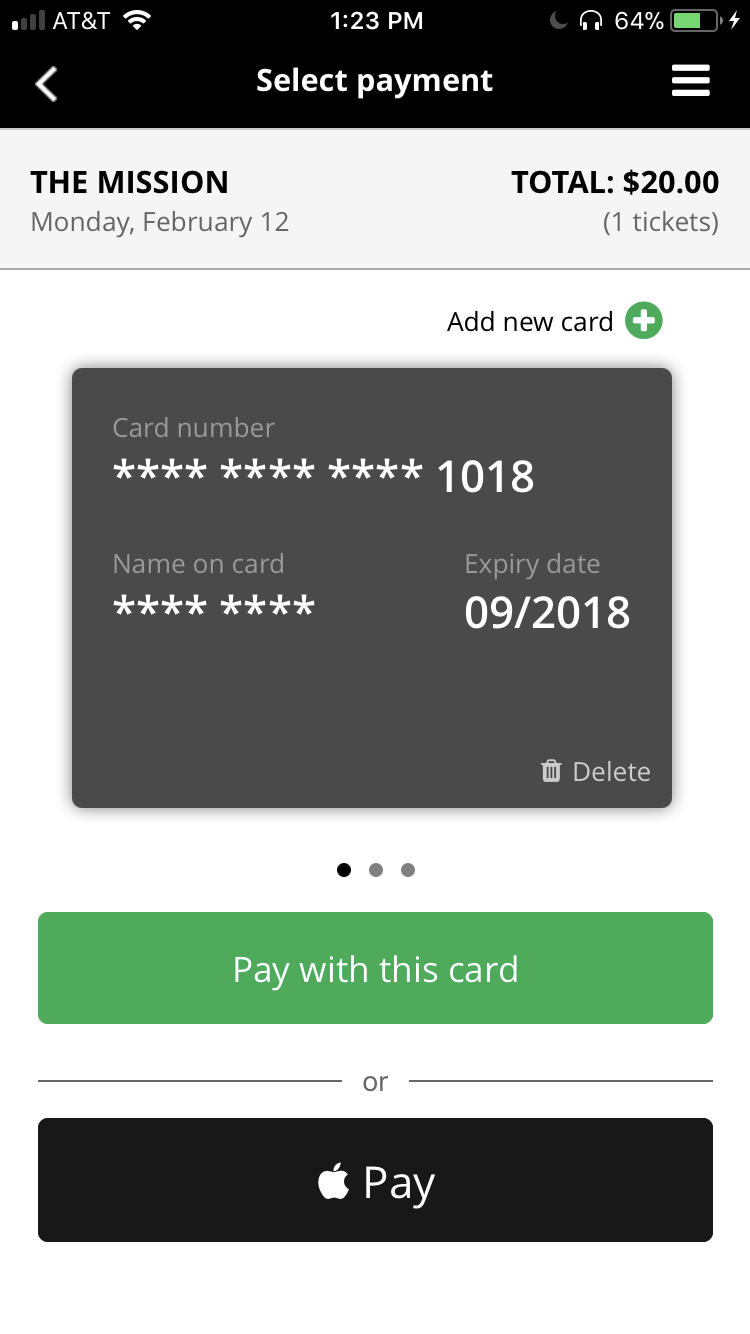 SOFAR SOUNDS IOS APP - USER RESEARCH
Note: All screens to the left are from the current release of the Sofar Sounds iOS app, not the tested prototypes.
Sofar Sounds is a global music community connecting concertgoers with up-and-coming bands in intimate venues. In 2016 and 2017, I performed user testing sessions with users in San Francisco and Chicago to provide localized feedback on prototypes of the Sofar Sounds iOS app.
What problem were we trying to solve?
Veteran and potential Sofar Sounds concertgoers only had two options through desktop and mobile to consider joining the community, commit to shows, and relive their experiences. The Sofar team in London developed prototypes in Marvel and Principle and I was tasked with conducting user testing sessions and synthesizing feedback.
What were we testing for?
Our research focused on testing features related to users considering attending a show, committing to attending a show, and championing Sofar Sounds as a repeat concert goer.
Considering:
Finding a nearby gig
Planning in advance
Committing:
Attending a gig
Purchasing a ticket
Championing:
Reliving the Sofar experience
Discovering artists
How did we do it?
Participants were selected in Chicago and San Francisco based on a diverse mix of factors such as:
Age
Gender
Tech savviness
Whether or not they had seen a Sofar show
Level of interest in music
Musical taste
Appetite to try new experiences
While I asked users to generally interact with the prototype, I also had users test specific user flows. We focused on the features listed above.
What were they saying?
Pain points included:
Features

Homepage had too many features cluttering the screen
Ability to see catalog of past shows you had attended
Lack of meaningful artist information within app

Usability

Undiscoverable interactions
Inconsistent navigation
Cumbersome profile set-up (i.e. giving date preferences, location preferences, etc.)

Content

Copy was not localized (London based design team used British terminology - i.e. gig vs. show or event)
Unclear content on how the service worked
Positives included:
Features

Location-based show discovery was how the user wanted to discover shows
Simple sign-up and payment flows
Easily accessible way to view purchased tickets

Usability

Enjoyable animations to signify that an interaction had occurred
Perfectly sized touch targets
Clear visual hierarchy

Content

Fun copy
Engaging calls to action
Useful tips at bottom of the screen
How did it turn out?
Research was synthesized by the team in London and used to inform special localized releases of the Sofar app. Much of the feedback directly affected tweaks to features, usability, and content.
The app is now available on iOS and Android in the US and Europe and continues to bring engaged users to Sofar shows.